30×30″ Painting Robot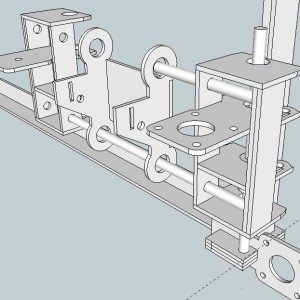 I am back onto my painting robot project! The brush will be dipped much like a human would do it. I will add more brushes eventually though. Perhaps three or four.
I am wanting to explore color systems with these machines. I find the perception of color very interesting and I think some of the experiments will raise questions for the observer.
These machines can hang on the wall like a painting. Except it's not a painting, it's making a painting.
I making a 30×30″ machine out of aluminum angle and hardboard. It will have 8mm linear bearings.
I already made a small machine called Little Dipper Painting Robot but it was pretty slow and only small format (8.5×11″). Here it is making it's first brush strokes. It seems a little clumsy but the brush pressure is actually controllable to about 40 levels and the XY accuracy is at least as accurate as I am. 🙂 It was just running a test program for proof of concept that wasn't using all the levels of pressure.
It's a little hard to see how it will work from the diagrams but if you look at older reports for the painting robot you can get a better idea.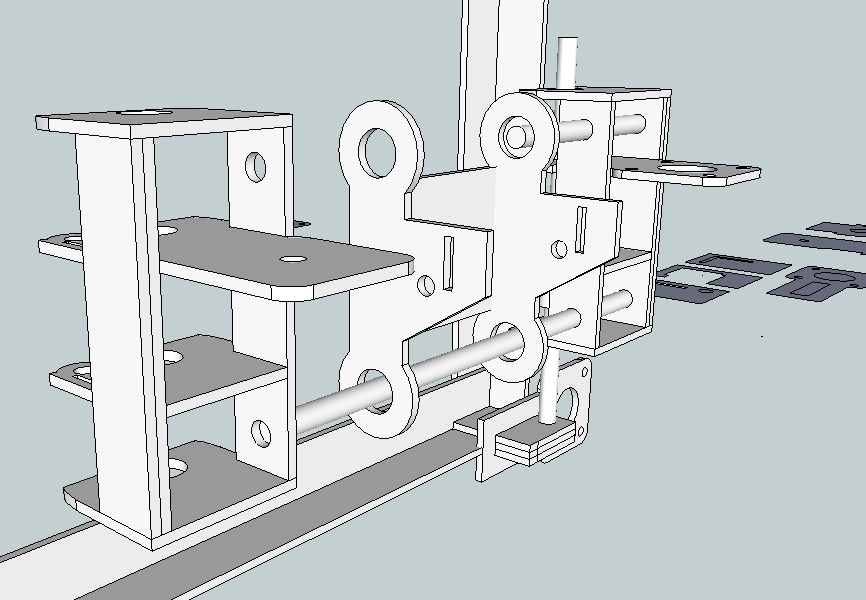 Here is a machine that is a bit like what I'm making: