Maker House Co. is a Thing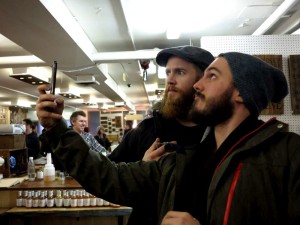 Know the story of your stuff!
I'm proud to say I'm one of the 60 artisans of Maker House!
Maker House is a social enterprise that moves goods from local to local. That should be a thing too… L2L.
I went to a party there and I must say I was very pleased to score a tour with Brew Donkey and some Splittree syrup for cocktails!!!
I strongly recommend a visit.
Come check out beautiful locally made craft.