Octopus-B-Gone
Chargers have become a source of clutter in my life. Every cell phone and camera has it's own junked-up-proprietary-wall-wart charging system. Then there's AA, AAA and 9V batteries and chargers. It's a tough problem. Companies want obsolescence to avoid reuse and devices have differing requirements.
Don't panic! Octopus-B-Gone is a wall hanging that can handle all this including battery filing! Keep all your wires and wall warts in one beautiful artful wall hanging. Don't despair! Embrace this junk! Turn the lights off and see this beauty light up with status lights galore!
It will save you desk space, will remain portable and can be operated off the wall (leaning somewhere).
Octopus-B-Gone Concept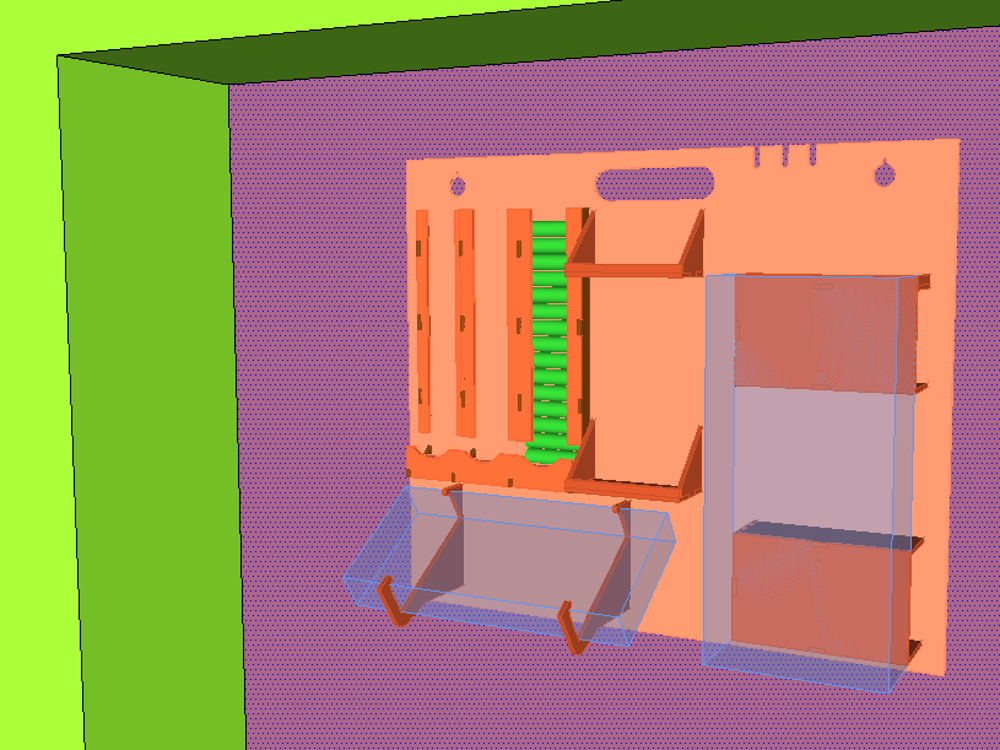 Above, OBG is hanging on a wall. It has a convenient handle so you can easily carry it around to move it. You'll want to transport this baby to show it off to your friends. You can loop the plug-in around the indents at the top right to to manage the plug-in wire.
The left side is a set of AAA and AA dispenser trays with a AA(A) charger below.
The right is a large wall-wart friendly power bar (pictured above). It's mounting system stands off 2 inches from the surface and forms a storage space for cell phones and other devices while charging.
The center section has a couple of small shelves for square batteries (cell phone, camera and 9V). A camera or cell phone can be stored.
I'm ready for fabrication so I'll let this sit a bit in case I get some more ideas. Any suggestions?
Plain Battery Holder
Here's a version with just the vertical battery holder-dispenser and charger.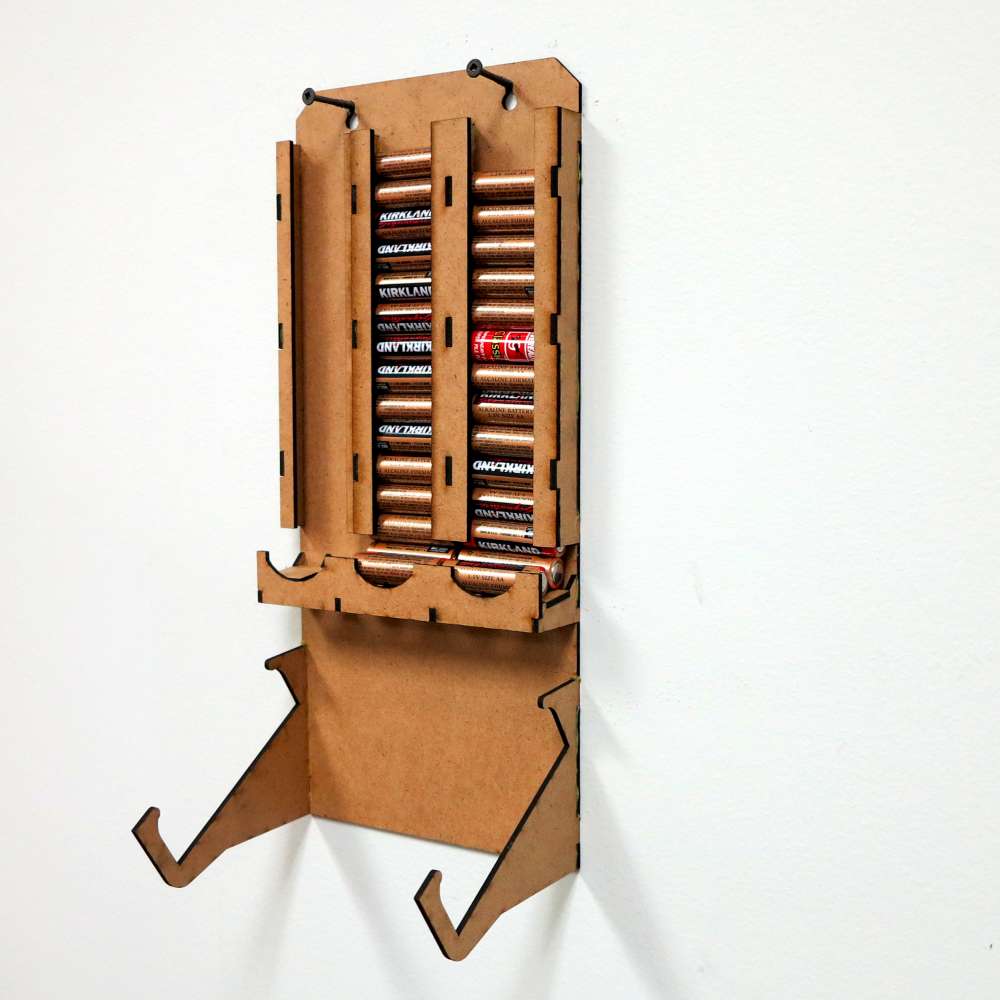 Here is the file so far but it has a few problems as described in the comments below: Octopus027publish
Previous Versions
This was a test run of just the holder. I've made a whole bunch of tweaks to the design after this test run.