Wooden Invitations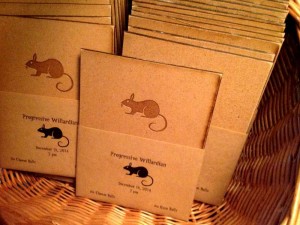 Check out these wooden party invitations that were commissioned.
They had their concept and design all ready. It's simple and cute and comes together on this material very well.
I love working with laser systems. You can make very interesting stuff including engraving and cutting.
Perhaps next time I do invitations I'll try something on the CNC machine.