Inventor Artist
Turn off your TV and make something!
Email: darcy@inventorArtist.com
Twitter: Follow @inventor_Artist
Projects: listed in footer and sidebar. Check what's new or newsletter for updates.
I'm active in the art community, maker movement, social entrepreneurship and business community.
I am usually found somewhere between Toronto, NYC, Montreal and Ottawa so check to see if I'm in your area.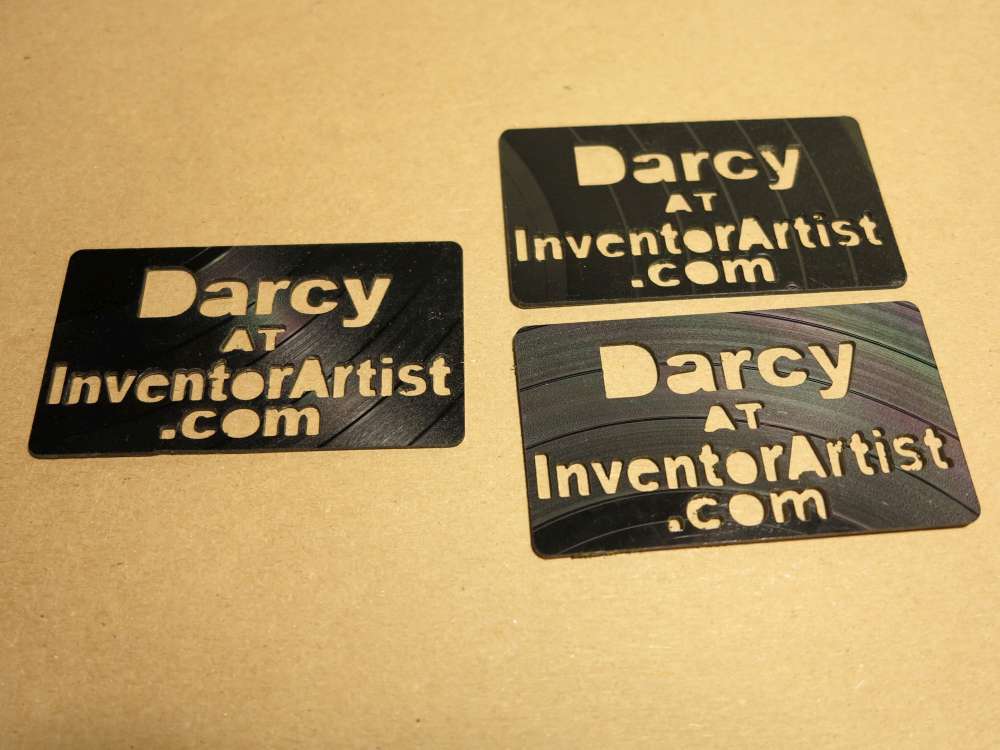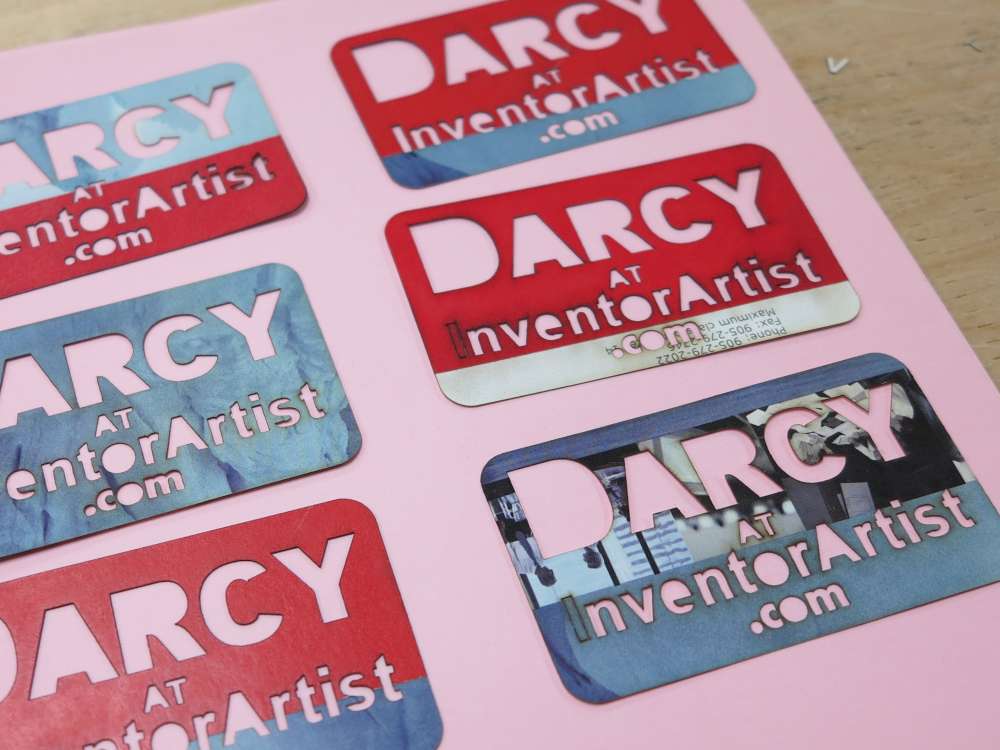 Check out these record business cards. Also business cards from reused material. Lots more cool business cards.
Ask me anything. Here is a calendar. Friends, resources and community. Maker movement. I made the news. I'll be skinny soon. Stuff to think about. My parts list to make sure I don't buy any of this stuff.
My artist statement. Art in the dictionary. Art in wiki.