Dinky Motor
Ever wonder what's inside an electric motor or how it works? Dinky Motor is a DIY Electric Motor suitable for students or just for fun.
Make your own electric motor from a kit using instructions. A great experience for future engineers, makers, artists and philosophers alike! Discover Electro-Magnetism, magnets, motors and other miracles of our amazing universe!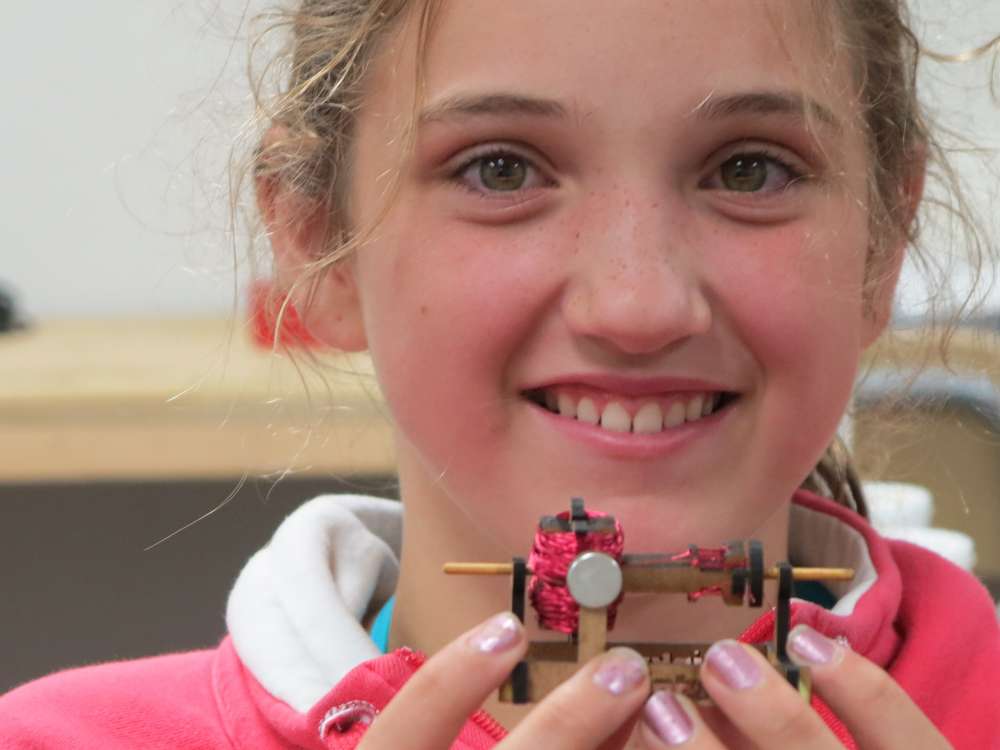 Dinky Motor kits were designed in Ottawa and are made here too. Free delivery in Ottawa area up until the upcoming MakerFaire (this weekend)!
The project started in summer 2013. Here are some of the behind-the-scene reports for the Dinky Motor project. It has evolved very quickly to be easy to make requiring no soldering and little or no glue (any glue suitable for wood is optional).
Here is a short video on how to assemble an electric motor with a few tips on debugging at the end.