Swirly Draw
It's a drawing machine you crank! Sort of a kid-version of art-o-matic. Seems easier than squiggly-draw too. I think this is great for kids.
This one has a ratio of 39:40. I like it! Seems perfect for markers. For the pens I tried I'm guessing 79:80 might be fun to try…
The current challenge is how to move arm attachment to the gears without a wrench. I suppose there're wing nuts and stuff. But they don't lock to allow rotation. I will add more holes to the arms for experiment too. Of course how to do that without a wrench is a good question too. Different gear ratio's comes to mind. What else to try?
The last two pictures are a laser version that I'm making for some of my friends.
How It's Made
I made up the gears using the Gear Generator by woodgears.ca. I then imported them into Sketchup and drew the rest of the parts. I got the fasteners together and measured them so I knew what size to make the holes. I used 1/4-20 bolts for the gear shafts and crank handle. I glued the pen holder layers together. I added some rubber bands to hold the pen in the holder…
Wow! It works for kids!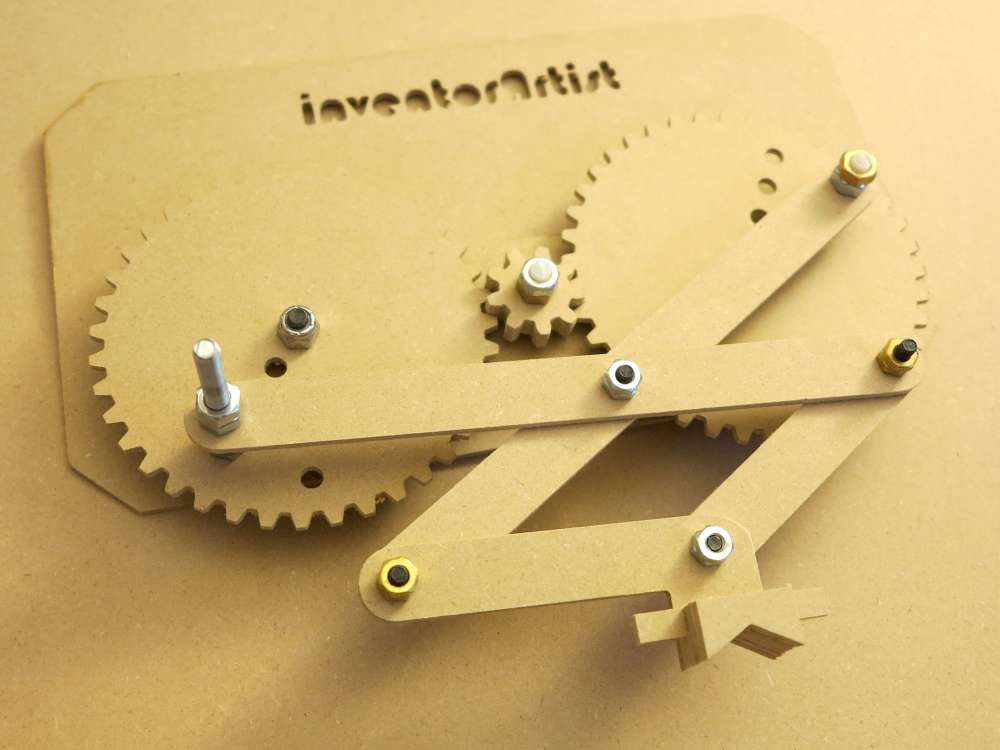 I've made some of these machines for my friends. The first image shows the rough layout to help with assembly.
Fasteners
One thing I'm looking at to make it more configurable is some sort of snaps to hold it together.
Here's my first run at 3D printing them. I'll need to figure out what I did wrong…
Download: swirly-015