Ottawa Mini Makerfaire!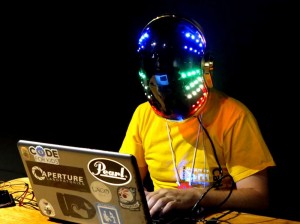 Ottawa Mini Makerfaire 2014 was a great success thanks to organizers, partners, makers and of course the general public! 170 Registered makers + 6000 people = party.
My booth was Zen Glider. It was tonnes of fun. I spent a lot of time running around the Science Museum with them. Of course I made some printed paper planes for the younger crowd. I also showed off my foam factory. I'm glad I brought it.
I also helped a couple of the other booths out. One of my Rolly Robots was at the Macadamian (Makerfaire sponsor) booth. Squiggly Draw and Swirly Draw were at the Ottawa Public Libraries booth.
I had run out of business cards so I relied on my stamped business card, making them as they were neded.
Here's a mention in Make Magazine.
Preparation
Prior Events
Algonquin Commons Meetup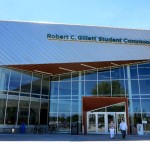 What: Informal meetup to run around with gliders.
Learn to make a tumblewing, paper planes, heart glider. Bring a small box to carry anything you make home. Perhaps a shoe-box. There is lots of space to run around, tables and chairs for hanging out. There is a Starbucks in this same foyer.
Date: Sunday August 3rd
Time: 2pm
Place: Algonquin College, E Building beside Star Bucks in main room (or up stairs in main room), free parking in lot 8 which is beside E Building.
Shopify
The glider was already showed at Shopify recently. Wednesday, July 22nd was the Ottawa Maker Market which is a preview of the Ottawa Mini Makerfaire. I showed Zen glider (how it's made). We made some Heart Gliders as well! The event was covered by the Ottawa Citizen.
Was a fun time.