X-Acto Guillotine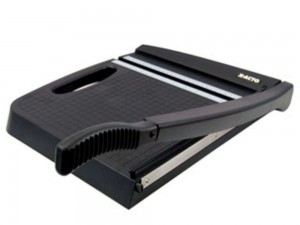 This is a simple tool but I wanted to share it since it has become so dear to me. It has performed so well over many years (for the intended and the unintended purpose).
This X-Acto Guillotine was purchased at Staples (Business Depot) 6 or so years ago on sale. It may have been $35 or even less.
Over the ages it has been used for cutting bamboo, balsa wood, other wood, cardboard, layers of paper and much more. And I should mention it was a lot of paper!
The product is also a joy to use. It's light so it's very easy to carry. It has a blade lock-down and handle but I just carry it by the blade side (with it closed for some reason). The safety bar makes works very well without being in the way too much and the ruler is in the right location.
It came with a little guide that fits in the grove on the ruler. I never found it necessary to use it though.
It has remained sharp and is still in service. I love this thing.
Some notable uses are below. I'm going to post specific pictures for all that shortly.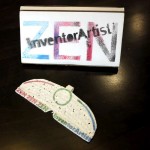 Creating packaging for the Zen Glider Project, Heart Glider, Squirrel, Dinky Motor and many other packaging uses! In this application packaging is printed using a color laser then it is sliced to size before being bagged with the product.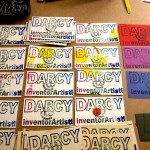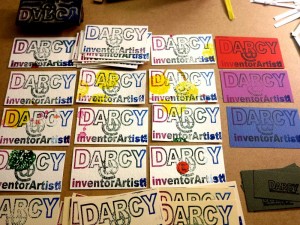 Stamp Business Cards. After stamping a sheet it can cut the cards evenly and accurately. This has been a great way to make lots of cool and unique business cards.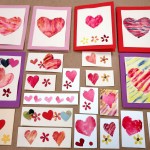 Greeting cards require even and straight cuts. This makes the job very fast and neat.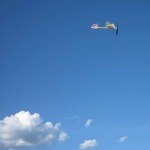 Model airplane construction. It can cut tissue (in layers of 20), paper and balsa wood (across grain up to 1/16″). This has been a staple for my model plane activities!
I've made some jigs and other fixtures to make it work even better which I will dig out and post here over the next bit.
Update (March 2016)
My cutter is still in service but I have added this new one to the new lab!